Letter from the President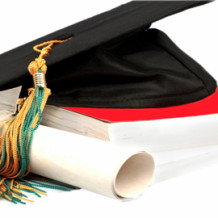 Letter to the Editor:
After much consideration, BTA has decided not to support the proposed School District Budget of $64,140,242, because it is excessive.  It is $2,281,100 more than last year, but the number of students has not increased. The Default Budget is $63,454,132 saving taxpayers $686,110 but still providing an excellent educational program.
We've heard from residents who are on fixed incomes, and both home and business owners who are struggling to pay their increasing taxes.  The BTA must consider ALL residents when analyzing town and school budgets.  
We applaud the Administrators and School Board Members as they offer a quality education to the students residing in our district. However after going through the proposed budget, we found many items that were not necessary.
Some of the costs we'd like to see the School District eliminate are:
– Dues paid to lobbying organizations. (These do not represent Bedford's voters or taxpayers.)
– Purchase of new Everyday math books "Common Core" aligned.  (BTA supports buying new math books that actually teach math.)
– Costs of after-school clubs. (Clubs should be run by volunteers and paid for by those who participate.)
– Agenda books. (Families who want such books should purchase them.)
– IB Annual fees.  (Not a "need" when AP is free.)
– IB Teacher Training.  (Wasteful since the Administration did not retain teachers they already paid to train.)
– BTA suggests the School Board categorize and justify "needs" versus "wants" in future School District Budgets.
 
These local issues impact your taxes so we urge all residents to go out and VOTE on March 11th.  
If you are not a member of BTA, go to our website where you can support our efforts.  
Roy H. Stewart, President
Bedford Taxpayers Association