The Bedford Witch Trials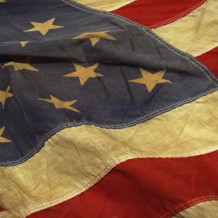 The Bedford Witch Trials
If you read a recent TQE flyer or listen to Bill Greiner and his gang of ten elitist public servants, you will see them conducting the Bedford Witch Trials. This time the objects of tyranny are two nice polite gentlemen who recently moved here and decided to run for public office. BTA is being flayed for supporting Aaron Day and Matt Philips, who care about keeping taxes under control in Bedford.
Aaron and Matt have strong backgrounds in business and respected conservative organizations like the Cato Institute and Republican Liberty Caucus of NH. They clearly stated their goals, which adhere to both State and Federal Constitutions. They do not deserve to be labeled "radicals" or "threats", and they will not "take over" anything by serving on our Town Council or School Board.
Greiner's bigotry and fear mongering are despicable and must stop. NH is in fact a "free state" as Bedford is a "free town". The "good ole boys" do not own it and have no right to shut newcomers out. Unfounded gossip destroys our free election process in NH and should not be tolerated. Please vote for Matt Philips and Aaron Day on March 11th.
Joleen Worden
Bedford, NH