Letter from the President 2015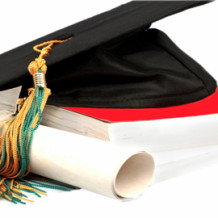 As the elected school board members consider a new budget, BTA would like to call attention to expenditures that need to be eliminated.
For instance local taxpayers are currently funding after-school clubs which cost around $200,000 /year.  We do not feel this is an appropriate use of taxes.
The district currently has over 60 clubs.  If students want to participate in after-school clubs, BTA fully supports their participation. However we do not agree that those expenses should be funded by the taxpayers.
In the past, children who participated in after school activities did so by utilizing parent volunteers, fundraisers, and by collecting dues. BTA believes this is the same approach the school district should be using now. 

There are other budget items that need to be eliminated:
NEASC Audit (Audit unnecessary) $16,000.
Dues paid to Lobbyists $10,142. that do not represent parents or taxpayers. 
IB Fees/Teacher Prep. $26,900. (Can be paid by those participating in the IB program).
FIRST Team Entry Fee $10,000. (Most teams have a sponsor).
World Language Association Memberships $36,885.
School Resource Officer $89,900.
BTA will be looking at the final proposed budget to see if there are other listed expenditures that could be eliminated and would invite Bedford residents to do the same.
We hear from residents who simply cannot afford the ever increasing tax burden the school district has placed on them.  From our elderly residents on fixed incomes, to families who are finding it difficult to sell their homes, the increasing property taxes are placing a serious burden on many of our neighbors.
What about those of us who want our children or grandchildren to continue to live in Bedford in the future?  Local taxes have to be reasonable and affordable.
BTA is committed to supporting our School District. When the expenditures continue to increase at a pace that is becoming a serious burden on some of our neighbors, we need to look for ways to be more fiscally responsible.
We encourage Bedford Administrators, School Board Members, and residents to eliminate unnecessary expenditures. Those who want to support after school clubs and the other expenses can do so by volunteering, supporting fundraisers, and making donations.  

It's never easy to "cut" expenses from a school budget. However with the burden on many residents in Bedford who cannot afford the increasing taxes, we hope our suggestions will be carried out by those elected to serve on the Bedford School Board.
Roy Stewart, BTA President and BTA Board of Directors