BTA Primary Endorsements 9-11-2018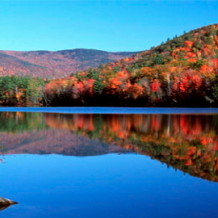 The 2018 Primary Elections will be held on September 11 at the Bedford High School gymnasium. If you cannot attend, get an absentee Ballot from the Town Clerk.
After careful consideration BTA has decided to endorse several candidates in contested races from all 3 Parties.
– On the Democrat Ballot BTA endorses Sue Mullen for State Representative. She has always practiced a level of frugalness and common sense we want to see in our Legislators in Concord.
– On the Libertarian Ballot BTA endorses Aaron Day for Governor. He is a true believer in Limited Government and low taxes.
– On the Republican Ballot BTA endorses Andy Sanborn for Congress. His voting record in our NH Senate speaks for itself and he supports our President.
– For NH Executive Councilor District 4 we endorse Jane Cormier as the better Budget Watchdog in the race.
– BTA endorses Dan Hynes for NH Senate, because his opponent has a poor voting record now in Concord, and we want a strong fiscal conservative in the Senate.
– We endorse Linda Gould, Phil Greazzo, Linda Camarota, and Bart Fromuth for State Representatives. All are proven committed Fiscal Conservatives.
– BTA endorses Shannon McGinley, Keith Murphy, Kristen Noble, Ray White, Ray Chadwick, and Rick Durand for Delegates to the State Convention. We trust them to make good decisions based on their prior service in various offices and committees.