BTA Voting Suggestions March 12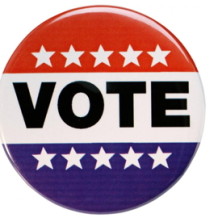 Town Election – March 12, 2019
Please take the time to read our Annual BTA Newsletter which contains details and reasons for our endorsements and recommendations on the upcoming Warrant Articles, School Budget, and Candidates for Elections on Tuesday, March 12 in the High School Gymnasium from 7:00 AM to 7:00 PM. We will be sending a copy to every household in Bedford later this week.
You may download it and print the BTA Newsletter.
We would also like to remind all citizens that there is a Budgetary Town Meeting on Wednesday March 13 at 7:00 PM in the High School Theater to just consider and approve Town Budget items.
We have endorsed the following candidates for Town Council:
Town Council – Dave Gilbert and Denise Ricciardi
We have endorsed the following candidate for Bedford School Board:
School Board – John Schneller
Other Ballot Items
We are opposing all Bonds (Town and School) and the School Operating Budget.
We are supporting the Negotiated Agreement for School Staff.
We wish all of the candidates the best of luck and don't forget to vote on March 12th!